INVITATION TO THE CONFERENCE ON THE 'FUTURE OF MACRO-REGIONAL STRATEGIES IN THE EU POST 2020'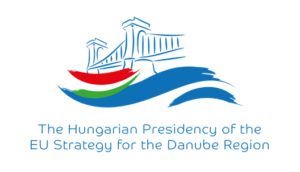 Conference on the 'Future of macro-regional strategies in the EU post 2020'
The main purpose of the seminar is to facilitate an open discussion about the future of macro-regional strategies in the European Union by gathering the experiences and recommendations from all existing Strategies. The discussions should focus on how the functioning of macro-regional strategies can be improved in the near future, what the best practices are in terms of their implementation, what are the key challenges and obstacles they are currently facing and what role should/could they play post2020.
The meeting will be held with the participation of representatives from the EU Strategy for the Danube Region Presidency, the EU Strategy for the Baltic Sea Region Presidency, the EU Strategy for the Adriatic and Ionian Region Presidency as well as the EU Strategy for the Alpine Region Presidency.
Presentations of the European Commission on the current state of macro-regional strategies and their possible future perspectives as well as on the on the  'Embedding macro-regional strategies into EU policy post 2020' are planned.
Agenda of the Conference can be downloaded from here.
The meeting venue is: Permanent Representation of Hungary to the EU, Brussels
Address: Rue de Trèves 92-98, 1040 Brussels
In case you are interested please confirm you participation at the event with Nikoletta Oláh (Nikoletta.Olah@mfa.gov.hu)until 12 May (Friday) close of business.