EUSDR PROJECT FINANCING CONFERENCE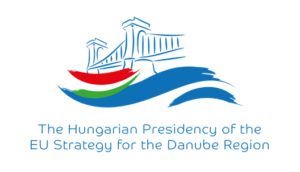 PROJECT FINANCING CONFERENCE – 11 MAY 2017. MOM Cultural Center Budapest
The Hungarian coordination of the EU Strategy for the Danube Regionis organizing a project financing conference in Budapest on May 11, 2017.The aim of the conference is to provide practical information to interested Hungarian stakeholders about international funding opportunities in connection with the three priority areascoordinatedby Hungary, which are sustainable energy, water quality and management of environmental risks.
Throughout2017 Hungary holds the Presidency of the Danube Region Strategy, and has as its focus energy security, transport infrastructure development and environmentally friendly transport. This event will be implemented as part of the Presidency program.
The Hungarian coordination has two priority objectives:on the one hand, we encourage the realization of regional development project concepts related to the areascoordinatedby Hungary, and, on the other hand, we are helping to strengthen the Hungarian applicants' capacities during the application process forreceiving EU funds. A similar project financing conference was organized in March 2015. Thenoteworthy success of Hungarian stakeholdersduringthe 1st round of the Danube Transnational Program (nearly 20% of the committed support has been madeavailable to Hungarian applicants)illustratesthe effectivenessof such events.
Date and venue of the conference:
May 11, 2017
MOM Cultural Center 1124 Budapest, Csörsz u. 18
Language of the conference: Hungarian.
Registration is open until 27 April 2017 via the following e-mail address: dunakonf@mfa.gov.hu