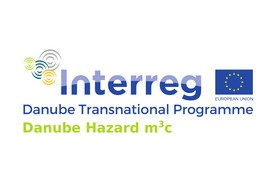 DANUBE HAZARD M3C  Tackling hazardous substances pollution in the Danube River Basin by Measuring, Modelling-based Management and Capacity building
The knowledge on the occurrence of hazardous substances (HS) in the Danube River Basin (DRB) and especially on their main emission pathways into water bodies is still very poor. Eleven institutions from nine DRB  countries, under the lead of the Institute for Water Quality and Resource Management of the TU Wien (AT) and with the support of 13 associate strategic partners, merged forces to pave the path for a durable and effective transnational control and reduction of water pollution with hazardous substances in the DRB. The project builds on the three elements of water governance: Monitoring, Modelling and Management, complemented by capacity building. While monitoring and modelling build the bridge between science and policy by providing a sound knowledge base to derive management recommendations, capacity building increases understanding, skills and competencies in administration.
The project aims to achieve a durable and effective transnational control and reduction of HS water pollution. It contributes to the DTP objective of strengthening joint and integrated approaches to preserve and manage the diversity of natural assets in the Danube region and to the targets of Priority Area 4 of the EU Strategy for the Danube Region.
Basic information
Start date: 01-07-2020
End date: 31-03-2023
Budget in Euro: Overall: 2.597.483,94
ERDF Contribution: 2.114.973,33
IPA Contribution: 33.094,32
ENI Contribution: 59.793,67
Priority: Environment and culture responsible Danube region
Specific objective: Strengthen transnational water management and flood risk prevention
More information is available via the following website: DTP-DANUBE HAZARD M3C