JOINTISZA FINAL CONFERENCE
30 May 2019
Szolnok, Hungary, Agora Center
The JOINTISZA project entered to its final stage. It was the time to summarize the results and achievements of the project. In the Final Conference more than 70 participants toom part from the countries of the Tisza River Basin.
The conference was opened by Mr. Attila Lovas, Director of  the Middle-Tisza District Water Directorate. Following the welcome notes of Mr Lovas, speeches from the representatives of the Hungarian Ministry of Interior, Hungarian Ministry of Foreign Affairs and Trade, the President of the ICPDR, General Director of the OVF and the representative of DTP Secretariat were given.
Dr. Viktor Oroszi National Coordinator of the EU Strategy for the Danube Region highlighted that after 30 months of project implementation the partners agreed on the content of the updated Integrated Tisza River Basin Management Plan to be endorsed and implemented by the countries of the Tisza River Basin during the upcoming months and years. This plan made possible by the joint cooperation of experts from the five Tisza countries, several international organizations, and with the support of the Tisza Office in Szolnok.
Although the joint efforts were fruitful and the project reached a lot during last years it was also concluded that still a lot to do and the countries would need to work even harder in the coming years.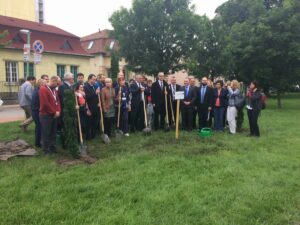 Ceremonial planting of "Tiszafa" in the morning of 30 May 2019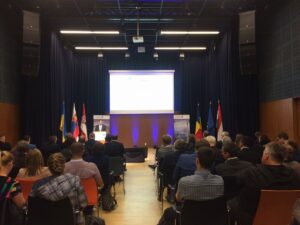 Speech by Dr Viktor Orosz, National Coordinator of the EUSDR on 30 May 2019, Szolnok, JOINTISZA FINAL CONFERENCE
In the frame of the Conference a short film about the project – produced by the WWF.