JOINTISZA KICK-OFF EVENT- OPEN DOORS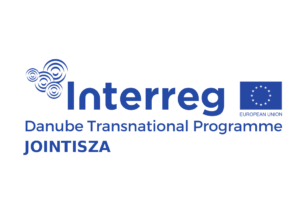 Dear Madam/Sir,
The JOINTISZA project has the pleasure to invite you to its Kick-off event – OPEN DOORS session.
The launching event of the JOINTISZA project aims to introduce its objectives, activities and expected results to the interested parties. Against the backdrop of a pleasant atmosphere, we expect to discuss and exchange views on how the project can further strengthen cooperation among the relevant actors of the river basin management planning process, and on how it can improve the status of the waters in the basin.
Take advantage of this unique opportunity: by joining the OPEN DOORS session, you will learn more about the JOINTISZA project and how it can benefit your organisation and the territory as well as about the overarching Danube Transnational Programme.
The event will open with a welcome reception and will close with a networking coffee. During these moments you will also have the chance to meet and chat with the JOINTISZA project team and the key stakeholders / beneficiaries of the Tisza River Basin.
Participation to the event is free; however, sitting space is limited, and it will be managed through an online registration that is structured on a first come, first served basis.
You may find all the information and access the online registration form to the event by clicking here. The event will be web-streamed and link to follow the event will be available shortly on the project website.
Thursday, March 2
JOINTISZA Kick-off event- Open Doors
Location: REC Conference Center, Szentendre, Ady Endre 9-11, Hungary (For map view please follow this link: http://bit.ly/2kWkhsC)
Time: 12:30 – 16-30
Link to the event and Press release.
Project co-funded by European Union funds (ERDF, IPA)