THE DTP JOINTISZA PROJECT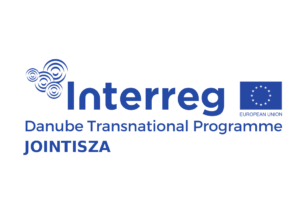 About the JOINTISZA project
The main objective of the project is strengthening approaches and cooperation among the relevant actors of the river basin management planning process especially actors of flood risk prevention/flood protection sector to enhance the status of waters of the basin. The update of the management plan will identify measures also taken into account the Flood Risk Directive. The main aim of the project is to further improve the integration of the water management and flood risk prevention actions in the next RBM planning cycle, in line with the relevant EU legislations. The project will ensure the better embedding of flood risk management planning into the RBM planning process and will also encourage the involvement of relevant sectors (such as flood risk management, water resource management, urban hydrology management, drought management) and interested stakeholders.
Number of partners: 17 (10 ERDF, 2 IPA and 5 ASPs).
Project Budget: 2,254,126.80 €
Project Duration: January 2017 – June 2019.
Project Lead Partner: General Directorate of Water Management-Hungary (OVF)
Project Manager: Mr Balázs Horváth
Contact Details: jointisza@ovf.hu
Funded by: INTERREG Danube Transnational Programme – European Territorial Cooperation (ETC)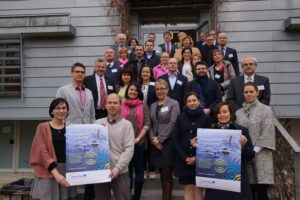 Kick-off event
The event was organised by the Regional Environmental Center, responsible for the communication activities of the JOINTISZA project. In the frame of the event the representatives of the five participating countries, the ICPDR, GWP-SEE, Carpathian Convention Secretariat, WWF-HU discussed about the main activities to be developed and implemented in the coming 30 months.
More information about the event is available here.